Start, Control or Locate your car from virtually anywhere with your SmartPhone!
---
What is DroneMobile?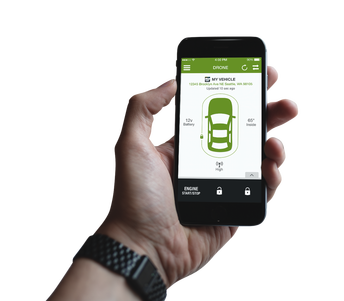 DroneMobile adds a cellular connection to your vehicle, allowing you to remote start, secure, and track your vehicle from your smartphone.
Lock / Arm
Unlock / Disarm
Remote Car Starter
Trunk Release
Panic
Auxiliary Channels
Display Vehicle Status

---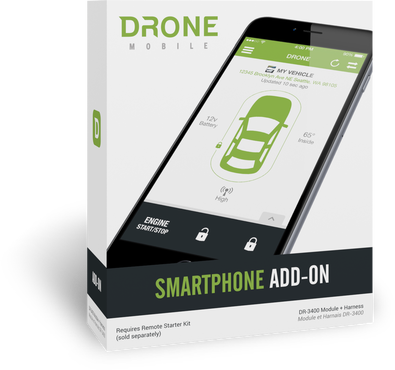 Start Your Car
When it's cold outside, remote start your engine using the DroneMobile app and stay connected to your car in a way that you never thought was possible.

DroneMobile gives you unlimited range access to your vehicle from your smartphone or desktop so that you never feel too far away from your car.

More than Just Comfort
Remote starting your car is not only a huge comfort, it also addresses the daily safety concern of driving with frozen windows. Drive more comfortably and safely with a DroneMobile remote start system.

Stay Secure
Forget to lock your doors? Or are you worried about the safety of your car? DroneMobile gives you the peace of mind of knowing that your car is safe.

Using the DroneMobile app, easily check to make sure your door locks, and if a break-in ever does happen, you'll receive an instant notification.

Instant Alerts
DroneMobile Alerts gives you the peace of mind of knowing that your car is safe. If your alarm is ever triggered by impact or intrusion, you will receive a detailed, instant alert on your smartphone.

Track Your Car
Find your parking spot with a touch of a button using DroneMobile Maps, available when you upgrade your subscription to DroneMobile Premium.

DroneMobile Premium also connects you to the young drivers in your home with customizable notifications for speeding and after-hours driving.


---
---
---